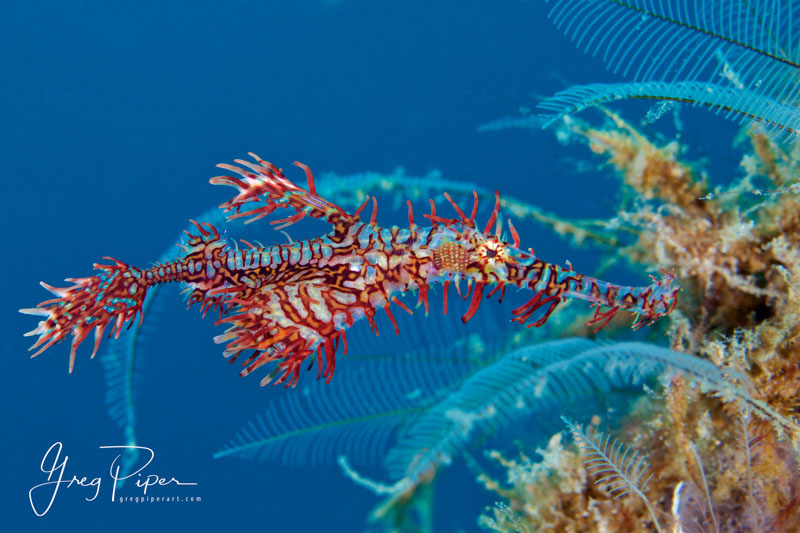 If you're anything like me, you cried when you heard that Inon had announced it would stop manufacturing of it bullet proof, go to strobe for reliability, the Z-240. For me, Sea and Sea has never built a product as reliable as the Z-240 and although my YS-250's are always my preferred strobe of choice for big, fast animal action, their shear size and weight make them a nightmare to travel with and their reliability is far from reliable.
For me I am lucky enough to have several sets of the old Inon Z-240's so I didn't find myself in a bind for a new strobe. I looked at Retra, read all the reviews and thought about buying a pair, just because they look super sleek, but after trying out a pair in Cayman, I didn't find enough oomph to make me rush out and spend almost two grand on a set. For me the difference between the Z-240's and the new Retra, apart from the new look, didn't seem like to warrant the expense.
Then fast forward a few months and I wake up to the news we all wanted to hear, at least all of us who love our Inon's. An all-new Inon Z-330…here is the release speck, word for word.
Inon has announced the all-new Z-330 strobe will be released on December 24, 2017. The strobe, which replaces the Z-240, features 110-degree coverage without a diffuser, a guide number of 33, and has a built-in optically designed dome lens—which offers high power and wide coverage. Key features of the Z-330: • Built-in light shade that rotates 360 degrees to reduce ghosting, flare, and backscatter • Radiation system which releases built-up heat inside the strobe • 220 lumen shutter-linked Auto Off focus light for macro critters • Phosphorescence back panel which helps improve visibility of the main control panel • More intuitive control dials • Larger dials for use with thick gloves • S-TTL / 13-Step Manual Flash Mode with 1/2 EV increments • Wide variety of dome filters and bayonet system for filters • Optical/Electrical triggering supported (Nikonos Type 5 pin sync connector and slave sensor to trigger optically) The Z-330, bundled with a soft dome diffuser will be available for $650.
Yet lightweight and compact body, the Z-330 is designed to produce Guide number 33. Precisely designed front dome lens together with INON's unique T shape twin flash widens powerful strobe light without sacrifice any power to accomplish UNDERWATER coverage circular 110 degrees. Not like a conventional translucent diffuser which can widen coverage while sacrificing power and storing heat This specially designed dome lens diffuses light thanks to reflection ratio of air, acrylic, and water to attain UNDERWATER coverage of 110 degrees with all power output coming through.
When I got the package in the mail three weeks ago I was like a kid at Christmas and could not wait to get in the water to test them out.
Two days later I was on a flight to Dumaguete, Philippines for two weeks of shooting at Atlantis Dive resort.
For this review the setup I am using and always use is a Canon 5d MKIII in an Aquatica housing with either a macro, or 9.5 inch glass mega dome as well as a Canon 5DMKIV in an aquatic housing with the same. All of my lenses are Canon L series USM lenses and consist of the Canon 100mm, 16-35 USMIII, The 11-24mm, The 8-14mm and the 14mm USM II. I shoot strictly on Manuel and Aquatica special makes all 4 of my housing with Nikonos connectors straight to hot shoe without a board.
This unique design greatly reduces the refresh rate of the flash at full dump. The flash is so powerful that you rarely ever need a full blast of power. For instance, in the shot below I captured mating mandarin fish. Shooting a Canon 5D MKIV with 100mm at approx. 1-meter distance from my subject. I shot at 1/200, f.11 ISO 200 with my strobe set too manual at -3. Now that same exact dive site, same scenario, same settings with the old Z-240 the strobe was set to manual at -1. Both captured using the soft diffuser.
The power of this strobe is simply incredible. Every diffuser we have seen hit that market in the last few years has been doomed in shape to give you even, soft white light without the burn spot. Inon has taken that and simply given you a strobe who's flash is doomed to achieve incredible, soft, even light, even without the use of one if its three diffusers. The theory not only makes perfect sense, it works incredibly well.
The strobes have so many new, common sense features that make them a vast improvement to the already incredible Z-240's. Aside form the design of the strobe itself, the bayonet style attachment for your diffusers and what I am sure will end up being a buffet of aftermarket snoots and accessories, is genius. Yeah, I know, Retra did that to, but it makes sense and is easy to use underwater. Taking the diffuser on and off with just one hand is a really hand feature that I think will become the standard on any new strobe.
The controls. Easy to read, easy to use, for those of us with big fingers, no more buying extensions for your controls. They are easy to grab, easy to use and sensibly designed with a few special features. The first being, the 'M" or manual switch position is exactly where it should have always been, far right, with full being one click left. This way when its pitch dark you can simply operate by feel. Although the new Phosphorescence back panel is a great addition under optimal circumstances and conditions, it's not always as readable as we'd like, so making it easy to find your correct setting blind is a great addition. Also new and also making it easy to blindly set up your power controls shooting manual is the fact that Inon no longer allows your power switch to turn round and round. It now stops at -6 and -.5 to allow you to easily set the power without actually having to see the controls.
The Strobe Light Shade is new and intended to cut a part of strobe light to benefit not shining camera lens directly to dramatically suppress ghost or flare and backscatter when the strobe is located to close to a lens port. The part of shade rotates 360 degrees. Intuitive operation with light clicks offers comfortable adjustment even underwater. While I like this feature and I am sure I will like it more over the next two months I will be spending it Truk Lagoon, it does have its drawbacks. First of all it is extremely tricky to remove underwater. It's plastic and threaded, which should be enough to let you know its easily mucked up, not very smooth and very easy to cross thread. Once you remove them you must have some place to put them, I found simply clipping them to your BC was the best option. Nonetheless they are cumbersome and in the way. While attached they do as advertised, with a few exceptions. One being that a clear line exist in any object that is closer then 2 meters to the end of your port. Meaning if you're shooting wide- angle macro, or have any object in the immediate foreground, you have to remove the shade or you will end up with a very clear line of dark where the needed light has been in affect blocked. I found that unless I am shooting an 8-15mm, 11-24mm (on the 11 side) or in a rare case my 14mm, the shade is useless and does more harm then good to my photo.
The Z-330 strobe is equipped with circular metal heatsink carrying high thermal conductivity around the light emitting area. The heatsink is directly connected to inner circuit component to release generated heat from strobe usage effectively. Improved heat tolerance has resolved heat problem typically accompanied with powerful strobe. No stress with sudden stop of flashing to cool down.
INON's unique accurate auto exposure system S-TTL has been further evolved. The accuracy of exposure is advanced providing more accurate exposure. In addition, optimized high-performance slave sensor never misses camera's trigger signal even faint or partially damaged fiber optics cable can trigger the strobe to offer faultless triggering. Precise 1/2EV increments 13 steps Manual flash control is onboard to support professional use.
When shooting on a Mandarin dive with my strobe power set to manual at -3, shooting F.11 at 1/200th, I could fire the strobes none stop 7-10 burst with zero recycle time and no heat build up.
On Apo Island, visibility was about 50feet. This is the only time on the trip I used the strobes at full power. Now keep in mind I shoot enelope pro batteries. Even at full power, the recycle time was improved from the previous Z-240. We are never going to see recycle times that compare with the YS-250, which I why I hold onto the 4 pair I have like they are made of gold, but the new Z-33s recycle faster then my Retras. Now lets keep in mind with the Retra Battery extension the Retra charges 3/10ths of a second faster, but lets look at the fact that you've invested well over $1050 a strobe to achieve that and you have lost the power and coverage you get with the Inon 330.
Simply put there is not a better strobe on the market at a price point of $650.00. There is not a better strobe on the market at a price point of $1050.00. Inon has come up with a design and changed the game yet again. Their reputation and history shows that their strobes not only work, they are more reliable, they are bullet proof, compact, lightweight, easy to travel with and this new version gives you the best design and unmatched lighting quality available on the market today. Inon's reputation for quality and service have no doubt seamlessly transitioned into their new flagship strobe, welcome to the era of the Z-330. As for me, I am super excited the retras look so cool because they just became a shelf decoration, with two sets of these new Inon Z-330's and one more on the way, these, like the 240's before them will be no doubt my new work horse. When your traveling out working 6 months a year, logging 400 plus dives a year with your Camera, this is the reliability you want and the versatility work demands.
Here are my pros and cons.
Pros: Guide number 33, which is unmatched. Unbelievable power and recycle time With Enelope Pro batteries I got 4 dives with over 750 shots without a battery change. The ease of the diffuser bayonet system 110-degree light pattern out of the box The size, design of the controls for use with thick gloves and the controls readability. The bulletproof manufacturing Inon's easy to use and reliable O-ring system.
Cons: The difficulty of putting on and removing the light shade ring attachment. The lights dome itself makes it easier to bang up and scratch, you must take care in handling and packing. The diffuser protects it on dives from getting scratched when banged around in a wreck or rinse tank.
The retra is definitely sexier, but the Inon is simply a better strobe for far less money.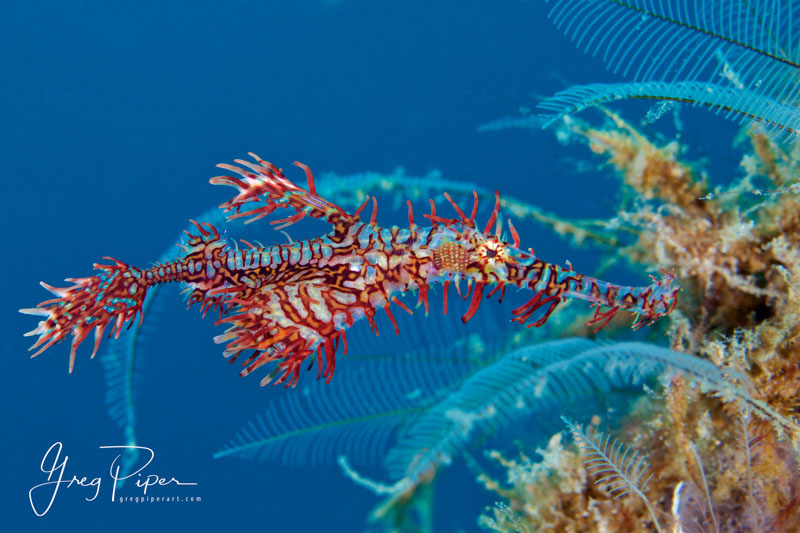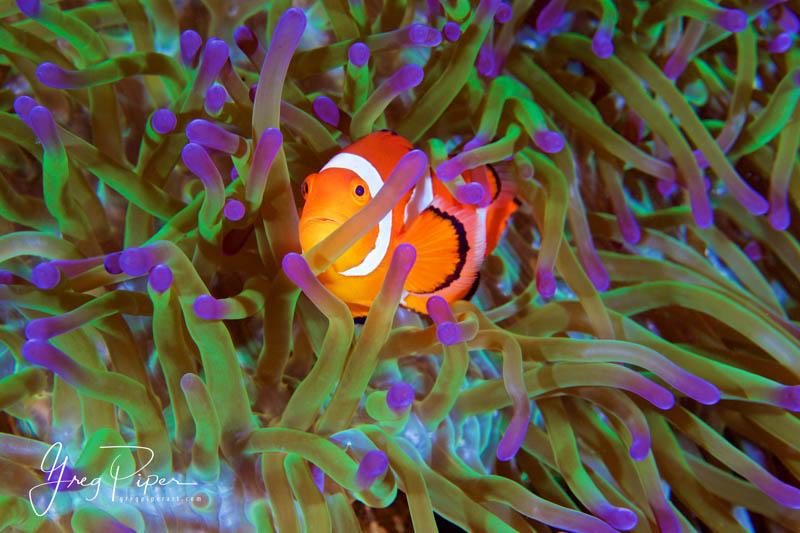 By Greg Piper